Posted
Jun 26 2015
3:25 PM
by
Making the Process Less Magical and More Understandable
By Kim Brand
Click here to download the article.

Posted
Feb 6 2014
3:53 PM
by
Posted
Oct 22 2013
12:43 PM
by
Posted
Jun 20 2013
1:31 PM
by
Posted
Mar 15 2013
12:45 AM
by
3D Printing has captured the imagination of many artists and engineers. But this Ted Talk really captures the energy and potential of the 3D Printing revolution. As the title says: this industry is capable of making things that could not be made before. It truly is an industrial revolution!
Posted
Feb 13 2013
5:40 PM
by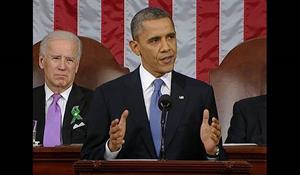 If there was ever a time to embrace 3D printing as a cutting-edge technology, now is the time. President Barack Obama spoke to the great potential that 3D printing has to "revolutionize the way we make almost everything."

With state-of-the-art facilities in both Indianapolis and Asia, 3D Parts Manufacturing is playing a big role in the president's "next revolution in manufacturing."
The president stated that "there's no reason this can't happen in other [US] towns." With the help of 3D Parts Manufacturing, Indianapolis is already on that list.
Posted
Feb 3 2013
2:53 PM
by
3D Printing may be just another manufacturing option, but the effect on designers' imagination is where the true impact will be felt. I say this with intentional irony. The capabilities of 3D printing are jaw-dropping and awe-inspiring. It is so much fun to show off our Metal and Plastic demo parts - and hand out our 'gearbox' business cards. They remind me of the early apps written with 'MS Basic' back in the day when the IBM PC woke up with ROM Basic and invited you to enter commands at a user interface about as friendly as 'C:\>'.
This article describes how an exoskeleton can be made quickly and easily to assist a child with a rare bone disease. This capability will become commonplace.
Need a one-off, complex, inexpensive part made with high-tech materials by tomorrow? No problem!
As a relatively new member of the 3D Printing community, 3D Parts salutes Stratasys for making the kind of contribution to society that distinguishes the art, science and heart of a next generation technology.